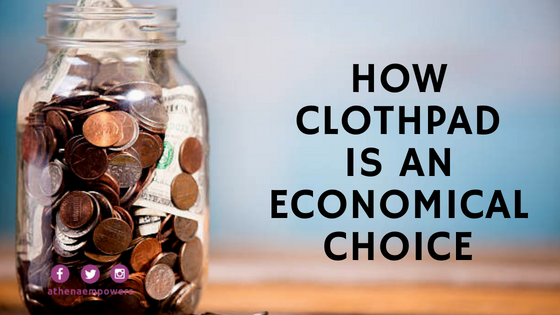 We had run through some research on what is the main reason people hesitated to SWITCH to cloth pad and we have found out that the #1 reason is THE COST OF GETTING STARTED.
People have made aware that cloth pad are saving a load of money in the long run. Other than it other benefits such as saving the environment, health and many more, we are gonna be doing some maths on how the cost are breaking down it smaller and comparing between disposable pads with cloth pad.
COST BREAKDOWN
If you were to compare the cost of using cloth pads vs the cost of disposables for a time span of 5 years, here's what you could expect *:
5 years
2 Liberty Kit ( a complete set for a cycle ) - RM398
Disposable pads - RM 600
* Assuming
> 7 days = 1 cycle
> average 2x changing per day
> average costs disposable pads RM5/pack
Results show that how in a longer run, cloth pad would save you money than getting a disposable pads.
=================================================
HOW YOU CAN GET STARTED WITH CLOTH PADS
(on a budget)
1. Start with pantyliners for light days -- they're usually cheapest and a way to try brands out.
2. Take advantage of free offers & new customer deals
3. Buy in bulk when you can; value kits means savings!
4. Become a cloth pad stalker! Peek at brands social media to see sale and giveaway announcement.
5. Buy 1 at a time. You're already saving while reducing waste gradually.
Remember back in the day when we'd all carry home our groceries in plastic bags? Or take our coffee to-go in a disposable cup? And then we started buying reusable grocery bags, one at a time maybe. And then we invested in a reusable lidded coffee mug.
Well, the tide is changing for how we care for our periods, too. And even if the SWITCH has to happen one pantyliner at a time, what matters is that it happens at all.