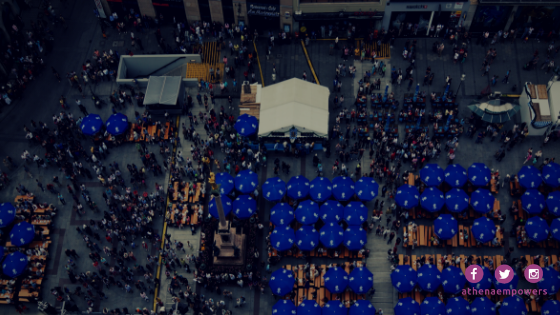 Every choice we make as a consumer has an impact on the environment and on society. When we choose something because it is environmentally friendly or socially just, we make it easier for more such products and services to be developed in the future.
To be a responsible consumer is to realize that we have the power to help change the world through the choices that we make everyday.
Events are great opportunities to educate people on the impact of high consumption and production, but they are also a fantastic way to showcase how responsible production and consumption can be achieved.
We want to share some tips for responsible consumption at events.
1. Plan Ahead
Be as accurate in your attendance estimations as possible, and find out in advance about special food requirements. As a result, you'll be able to minimize food waste.
2. Go Renewable
Choose a venue that uses renewable energy or efficient energy devices for their lighting and heating.
3. Inspire Eco-friendly Transport
Some venues offer free bike stands outside their buildings to encourage people to cycle instead of taking a car. However, if cars are unavoidable, why not urge people to take a car share in order to reduce the impact on resources?
4. Send Information Electronically
Rather than handing out paper materials, leaflets, or receipts, send out information digitally via email or social media platforms.
5. BYO Notebooks, Bags, or Lunch Boxes
Asking people to bring their own resources to an event is a great way to minimize consumption costs as well as the impact on the environment. Also, if there is any leftover food, people can take it home in their own lunch boxes.
6. Insist on Composting
All food that is biodegradable should be composted rather than just put in the bin. This will reduce the waste going to landfill unnecessarily.